Lorna A. Escoffery, Ph.D.
Lorna Escoffery is the founder and President of Escoffery Consulting Collaborative, Inc. She works with clients on projects from strategic planning to evaluations and accreditations. She is actively involved with the American Evaluation Association as member of the Leadership Task Force and with local nonprofits as board member of Stanford Alumni Associates, Fisher Island day School and Stanford Alumni of South Florida.
Dr. Escoffery earned her Ph.D. from the University of Miami and her master's degree from Stanford University. Her experience includes developing, managing, and evaluating projects and agencies in South Florida and abroad, working both in-house as well as an external specialist for major nonprofit, faith-based, and educational agencies. She has lived and worked abroad given her the ability to communicate and understand clients from diverse backgrounds.
Currently, Dr. Escoffery provides organizational strategy and evaluation assistance for several state-wide programs, medical foundations, community agencies, and educational institutions. Some of her other projects include:
Creating programs to eliminate health disparities, identify and serve blind children, and address health and nutrition of children
Proposals the United States Agency for International Development (USAID) and the National Institutes of Health (NIH)
Evaluation plans for charter schools, local non-profit agencies, foundations, and higher education institutions.
Organizational assessments and strategic planning for foundations and community-based agencies
---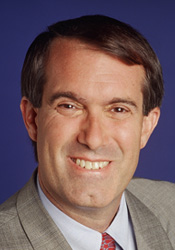 Christopher B. Dudley
Christopher B. Dudley is an independent organizational management consultant, specializing in corporate communications and public relations.
With more than 30 years experience in journalism and public relations, primarily working in-house for major educational and healthcare institutions, he was Assistant Vice President for Medical Communications and Director of Media Relations for the University of Miami and was Director of Video Services at the University of Florida.
Chris is a past Vice Chair for Public Relations and Marketing for the Group on Institutional Advancement of the Association of American Medical Colleges, the professional development and trade organization for the nation's 135 medical schools and 300 teaching hospitals.
His background includes:
More than ten years leading a successful strategy consulting firm, helping nonprofit organizations, educational and healthcare institutions achieve efficiency in operations, business development, and communications.
Ten years leading communications, marketing, and strategic planning for one of the nation's largest academic medical centers.
Five years leading media relations for a major research university.
Five years as a journalist for public television and network affiliates, including several network programs.
Extensive television production experience, including on-camera interviewing and presentation.
Numerous consulting assignments in corporate communications and media training.
Experience as an editor, staff writer, and freelance writer, specializing in science and technology.
M.B.A. in International Business, University of Miami.
B.S. in Communication, Northwestern University.
Chris has won more than 20 National and Regional Awards for his work in marketing, communications, publications, and news reporting. He is a frequent speaker on the field of communication strategy and planning, crisis communications, and issues management.
---
Marta Pizarro
Marta Pizarro is well-known consultant who has specialized in the health and social services fields as an evaluator as well as a specialist in systems of care, continuous quality improvement, and organizational development. Ms. Pizarro earned a Masters in Public Administration, and completed all course work for a Masters in Community Psychology from Florida International University where she also received a B.A. in Psychology.
Her career has included many years of experience at a local community mental health center where she successfully met diverse responsibilities which included planning and implementing various prevention, residential treatment, and administrative programs, as well as developing the agency's Quality Improvement system and guiding the process of achieving CARF accreditation. She also successful directed and guided a community-based neighborhood center, advocating for the training and use of community health workers, and providing national technical support to grantees of federal, state and local agencies. Marta, who grew up in Cuba, has over 25 years of experience working in multicultural settings and some of her accomplishments have included:
Being part of the team creating and later operating Abriendo Puertas of East Little Havana – a private non-profit community-based neighborhood center based on Systems of Care principles, serving the multiple needs of the residents of East Little Havana, in Miami, Florida,
Guiding the development of a standardized training program for Community Health Workers and overseeing the implementation of specific phases.
Being a national evaluator for Comprehensive Community Mental Health Services for Children and their Families Program since 2004, and for Phase II of the National Healthy Start evaluation in 2006.
Assisting in the implementation of the Healthy Aging Regional Collaborative funded by the Health Foundation of South Florida to serve older adults in South Florida area.
Promoting collaborative partnerships with a wide variety of community providers, as well as advocacy for the re-design of existing systems of service delivery to enhance responsiveness and sensitivity toward needs of the service recipients.
Developing and implementing quality assurance processes and procedures in diverse organizations.
Assisting local organizations in Strategic Planning processes and subsequent implementation and evaluation.
Marta has been an invited presenter at numerous conferences, has published articles in English and Spanish, and has trained professionals on working with diverse communities, strategic planning, and lessons learned in health access among other topics.
Marta has been actively involved in various local non-profit governing bodies, such as the Center on Non Profit Effectiveness, Healthy Start Coalition, and Community Voices. She has been an invited reviewer for The Children's Trust. She is a national evaluator of federally funded (CMHS) children's mental health programs, as part of the ICF Macro and WRMA national evaluation teams. Some of her current clients include The Health Foundation of South Florida and Citrus Health Network.
---
Claudia Tirado
Claudia Tirado is an independent, creative graphic designer specializing in bringing new life to brands and corporations in a wide range of industries like: health care, art, educational services, broadcasting, film, construction, consulting services and technology.
She earned a degree in graphic design from Prodiseño that is headquartered in Caracas, Venezuela, her home country. The experience she had working and living in Latin America as well as the US has given her a wide perspective and a rich visual reference of the different markets and the people that make up those markets.
Claudia has more than 10 years of experience working in-house leading businesses toward a new way of representing themselves, creating corporate ID's, collateral materials, brochures, newsletters, direct-mail, and large-format trade show graphics.
Claudia has been leading and accomplishing different successful projects. She was Art Director and Graphic Designer for Soluciones del Futuro, she also worked for Discovery Channel Latin America organizing and selecting audio-visual media for editing, assisting producers, organizing any and all details pertaining to filming, editing, footage retrieval, and voice-over supervision. She has taken on several graphic design projects for movies, television programs, commercials and music videos as well as different corporations and individuals.
Experience working at the corporate level.
Ability to convey technical information in an engaging style.
Experience working in a team atmosphere as well as a leader.
Experience working in US and Latin American markets.